With thorough leadership in the fields of Energy & Environment, ICT & e-Government and Global Development Cooperation, IGB Consulting is working together with governments and corporate bodies all over the world.
ICT & e-GOVERNMENT
Information & Communication Technology (ICT) has become one of the most important elements of our day-to-day life. Taking advantage of ICT, the development of e-government has risen as a crucial factor in enhancing public services. Our experts have ample experience working with the development of ICT & e-government systems in South Korea. We are ready to work hand in hand with organizations and governments all over the world.
ICT Strategy
We are ICT experts equipped with skills, experience, insight, as well as knowledge of your fields of business. We make sure that your organization can always keep up to date in terms of ICT, which can be a useful tool for developing competitive advantages. ISP, an acronym for IT Strategy Planning, is one of the services we offer for our clients' IT strategy analysis and other business related ICT. Simply put, planning before developing ICT solutions! ICT systems are used nowadays for industrial and public purposes, which are highly complicated and must be thoroughly planned before the development phase. Many companies and public organizations are required to prepare plans for ICT development, expansion, and maintenance before launching big ICT projects. By doing this, organizations can minimize the cost of ICT systems as well as the risk of project failure. [More]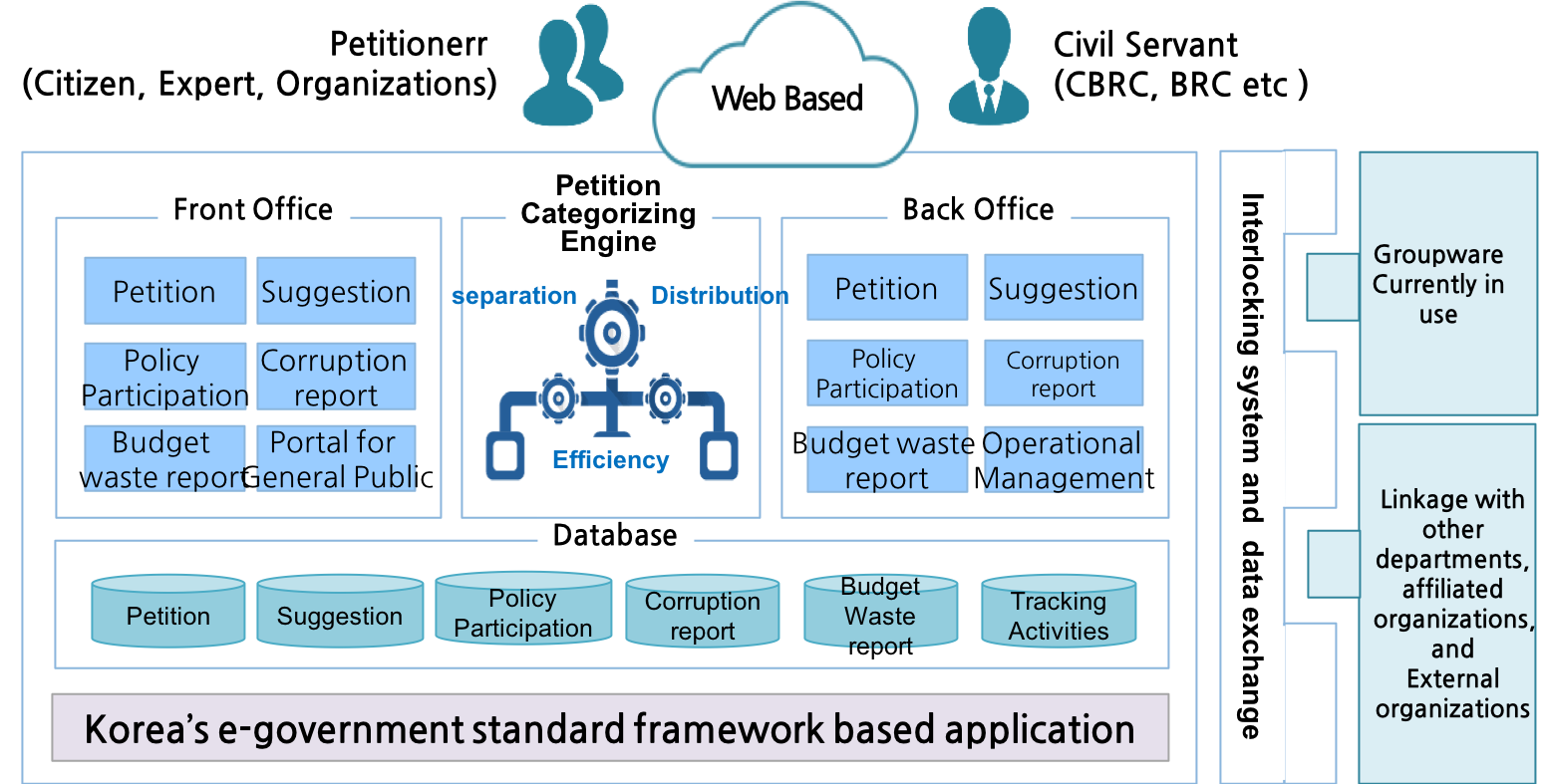 e-Government
We can make efficient, effective, and engaging government happen. A visionary e-government blueprint provides a strong foundation for sustainable government modernization and ICT development. Regardless of a nation's current level of e-government maturity, IGB's one-stop solution for government  IT planning holds many benefits:
Improved service accessibility and convenience
Greater efficiency and productivity
Enhanced government image and staff morale
Reduced operating costs
A more vibrant ICT industry in your country
Eco-Innovation
Eco-Innovation is a comprehensive energy & environment management model for organizations that strengthens business efficiency as well as eco-friendly policies. We believe that Eco-Innovation enhances organizations' competitiveness and social responsibility. However, Asian and other developing countries are not yet familiar with the theme of Eco-Innovation, unlike their European counterparts. Our goal is to spread the belief that greater benefit comes from enhanced Eco-Innovation and to support organizations achieve economic growth through it. [More]
GLOBAL DEVELOPMENT COOPERATION
Korea's Official Development Assistance (ODA) has grown at a rapid pace, boosted by the country's joining of the OECD Development Assistance Committee (DAC) in 2010. As we are committed to make the world a better place, IGB Consulting is determined to assist the Korean government in ODA projects in the Energy & Environment and the ICT & e-government fields. We also welcome working together with other organizations to create synergy through collaboration.
Feasibility Study
The goal of a Feasibility Study (FS) is to predetermine the possibility of project success with as much accuracy as possible. The greater the size and the budget of an ODA, the more necessary is the high accuracy of the FS. Our FS strategy is to maximize the synergy of collaboration within and outside our company, utilizing our pool of experts, independent professionals, and consultants in order to produce the best outcome.
Advisory Service
Our goal is to help Korea's Official Development Assistance (ODA) become more efficient and effective. Our professionals are well equipped with international experience and knowledge in the field of international development. We focus on maximizing the impact of ODA and sharing Korea's unique experience of starting out as a recipient country and becoming a donor country through programs like KSP. Our role is to support the government in initiating projects successfully.
Consulting and Implementation
Many ODA projects are based on special technology and knowledge, and many need experts in the concerned country and project management, an area in which IGB plays an important role. We are experts of International Development Consulting, connecting and supporting stakeholders of ODA and international consulting projects.