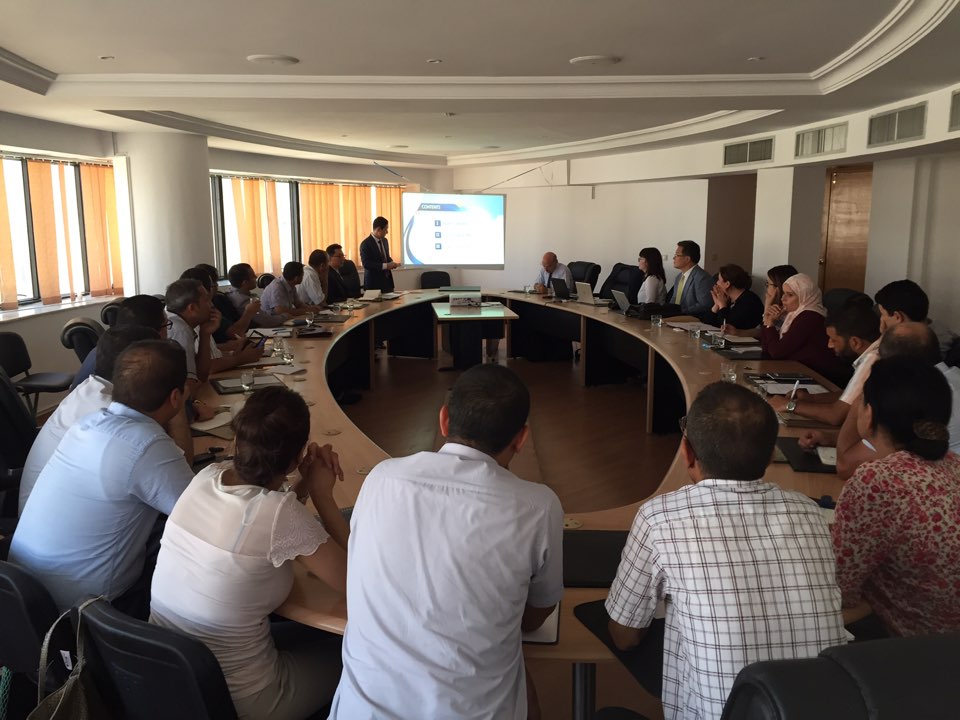 IGB Consulting conducted the first mission in Tunisia for the FS on the Enterprise Database Integration and Enterprise Portal in Tunisia which is the cooperation project between the Korean government and Tunisian government. Mr. Jung who is in charge of this project share the project objective, scope, and procedure with the Tunisian stakeholders such as the Ministry of Finance, the Ministry of Justice, the Ministry of Industry, National Social Funds, and etc.
During the first mission in Tunisia for this project, we conducted in-depth interviews(16 interviews with 12 public organizations), surveys and data collection to analyze the current situation related to data and information sharing among public organizations related to enterprises.
We strongly believe that the result of the project will have a big impact on laying out the foundation of the government and enterprise by enhancing the way to share enterprise related information among public organizations.
There are two more missions to go until the end of the study, and we hope to reach to the ultimate solution for the government and enterprise in Tunisia.